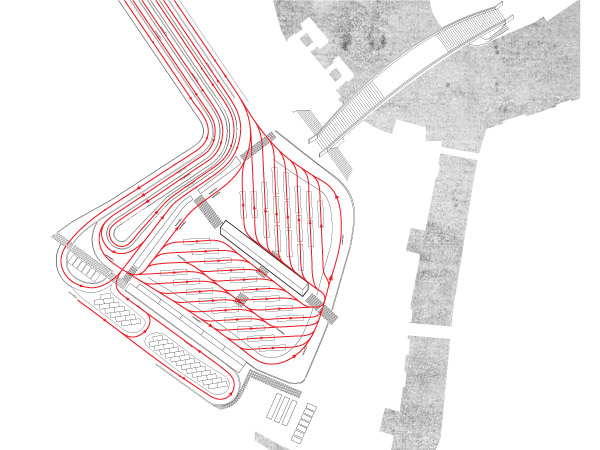 1- Existing Condition
Piazzale Roma is occupied by buses lanes and parking, which leaves no space for people to stay. The ring road around bus parking area isolates the plaza from surroundings.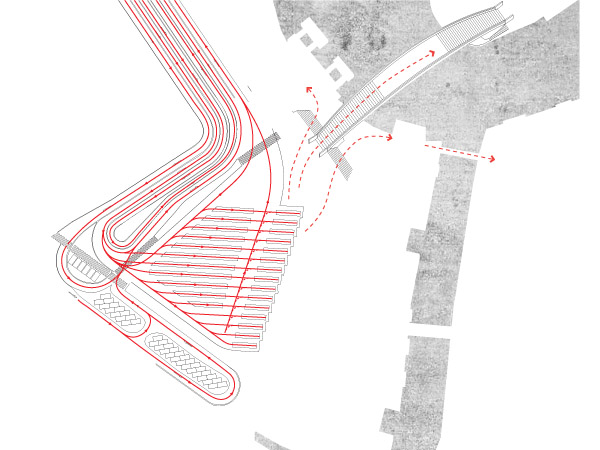 2- Reorganize Bus Parking
To reconnect the plaza to surrounding city areas, the bus parking lanes are reorganized only from one direction instead of ring road.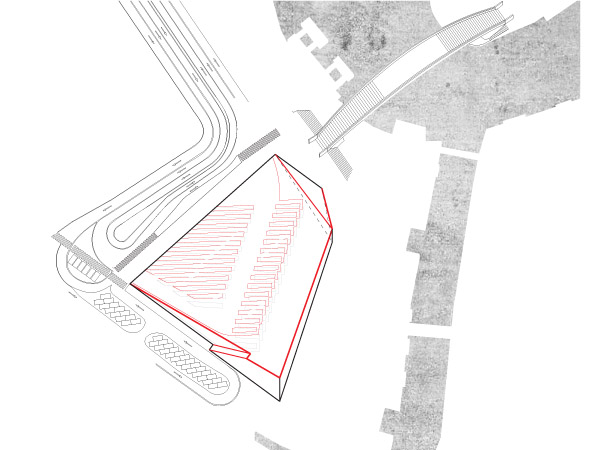 3- Raise up horizon
By raising up the horizon, it creates a unexpected movement that the first arrival with a view of pure sky. Dramatic enough to clean visitors' minds.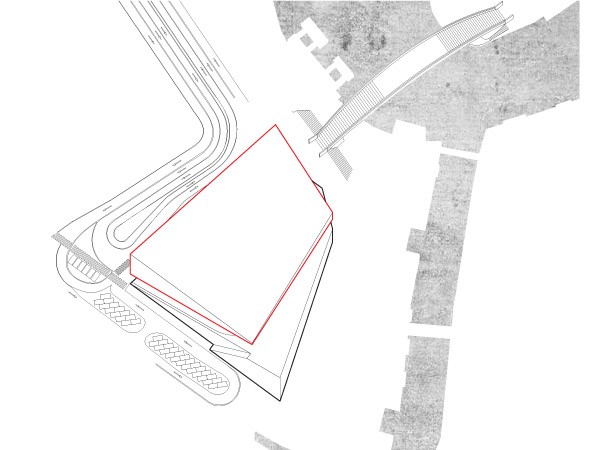 4- Upper Layer of  Archive
To cover the bus station with an archive, whose bottom surface is parallel to the parking slope below crates an illusion of being still on the flat ground. It is preparing for the first arrival movement.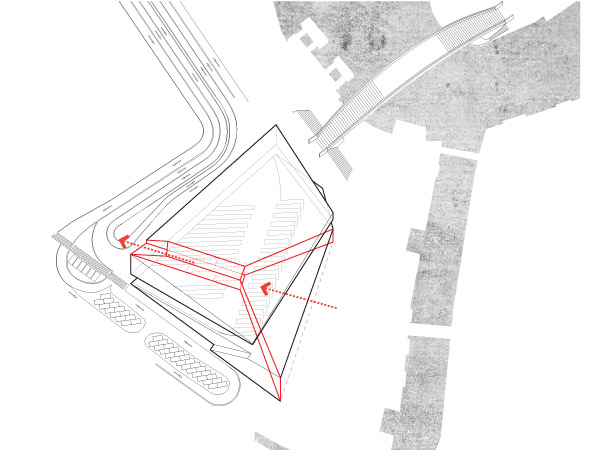 5- Open Up Bottom
By pushing back the lower interface, it enlarges the opening of urban space and leads the circulation goes up directly to the third level of Archive.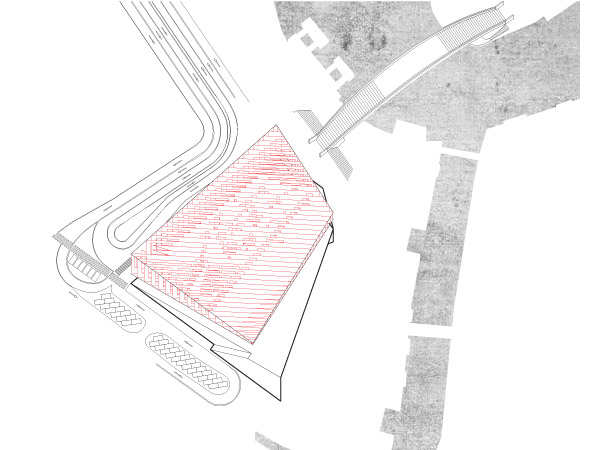 6- Documentary Filed
The archive is completed isolated from surrounding context, like another extra dimension. It is arranged by series of parallel walls with random openings to create enlarged areas as rooms.