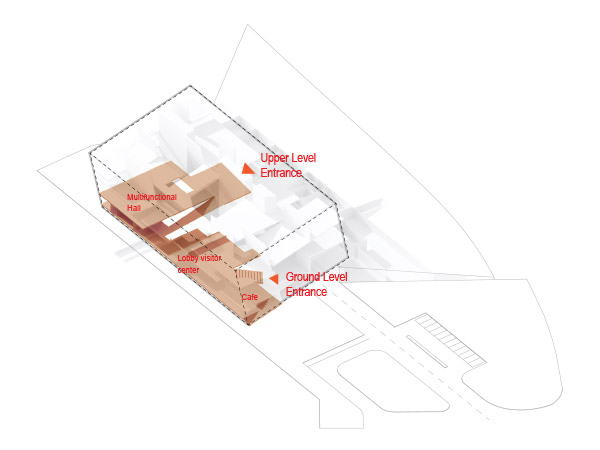 1- Open Public Space
The museum is accessible from ground level of harbor, as well as upper level at the park extension. It forms a loop together with the park and the front plaza at the harbor.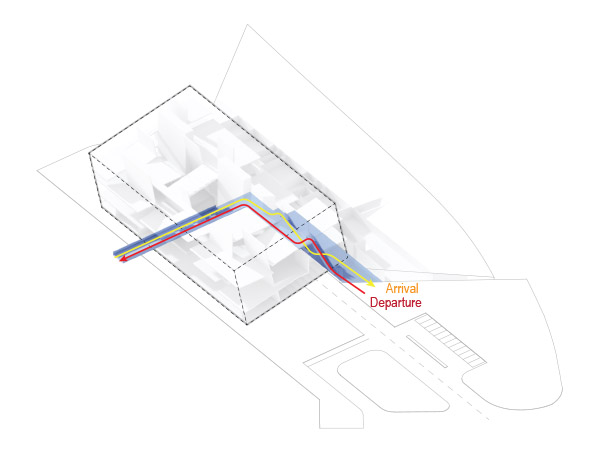 2-Inserted Pier
The cruise pier is inserted to the museum building, visually connected, but circulation separated. We embrace the original function of the site to the new building, to maintain the memory of site.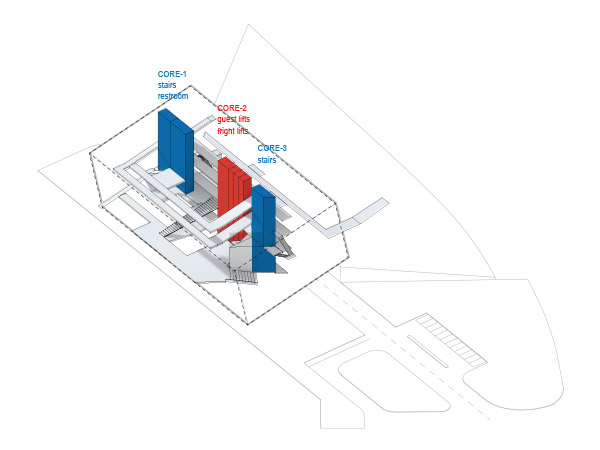 3- Museum Circulation
Series of spaces are looping all the slabs. Main shafts serve as structural cores and vertical arteries. Two sets of egress stair are located at both ends of the building.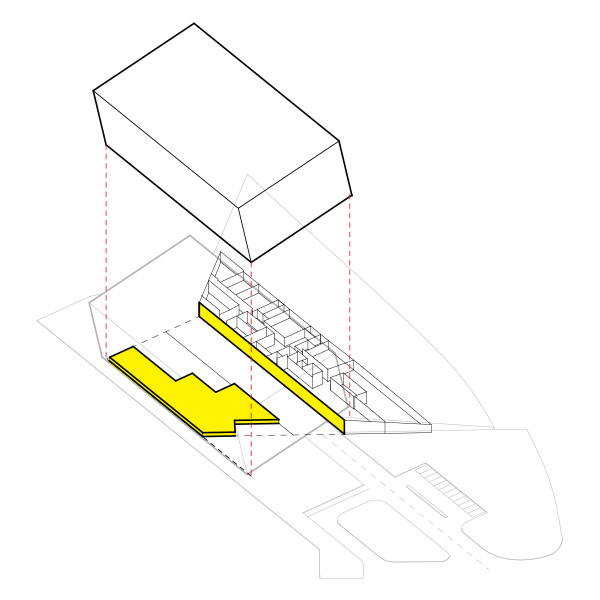 4- Coefficient and Abovegrade Structure Base
The massing  is a compacted box, which helps to reduce the shape coefficient (surface area/ volume), optimizes the thermal performance and maximize the heating efficiency in winter. It is constructed upon the shallow base on the ground level. By avoid underground construction,  it helps to reduce the cost and environmental impact.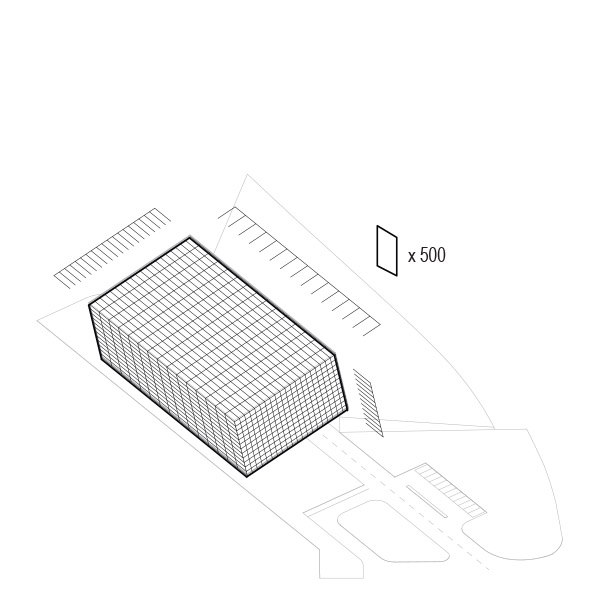 5-Modulated Elements
The building is design to be modulated, to allow prefabrication, easy maintenance and replacement. The whole building is a renewable assembly, that allows for future adjustment and expansion.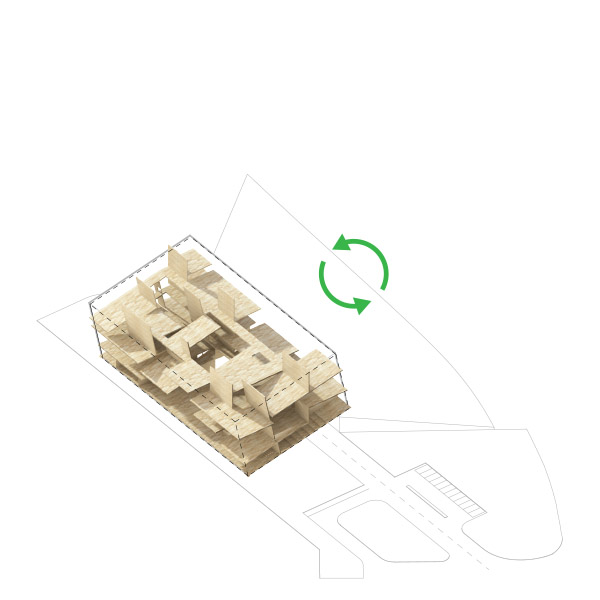 6-Finish Wood
The most slab finish in this museum is made by finish wood. A renewable natural material with extreme high quality that help create human-friendly indoor environment.